CT Brain Perfusion
This is a specialized CT of the brain used to evaluate blood flow to the parenchyma of the brain in the setting of suspected ischemia and stroke.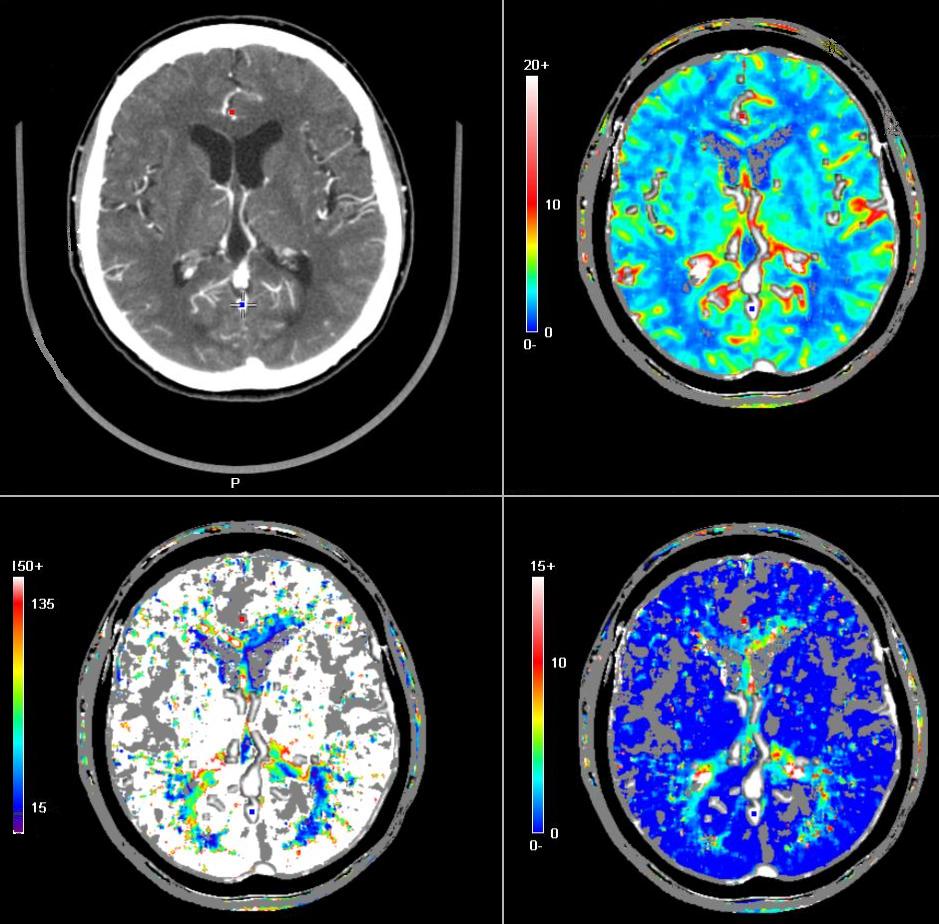 Contrast
A dose of 50cc non-ionic contrast must be given. This is done through a large-bore IV, usually in the antecubital fossa.
Preparation
With Contrast:
Only one CT contrast study should be scheduled within a 48 hour period.
BUN and creatinine must be done within 72 hours of the scan.
Nothing but clear liquid after midnight before the scan.
NPO four hours prior to exam (no food or drink).
Anesthesia
Anesthesia is generally not required, but may be indicated depending on the patient. 
Anesthesia on these studies always needs to be authorized by an imaging physician.