July 2019 Case
Presentation
84 year old male with indwelling urethral catheter with blood in urinary leg bag.
PMH: DM2, hypothyroidism, anemia, hypertension, CKD3
Social: No tobacco or alcohol
Physical exam: unremarkable
CT abdomen/pelvis without contrast was performed.
Imaging
CT largely unremarkable except: Lobulated contour of the tail of the pancreas which appears enlarged with texture different from the remainder of the pancreas.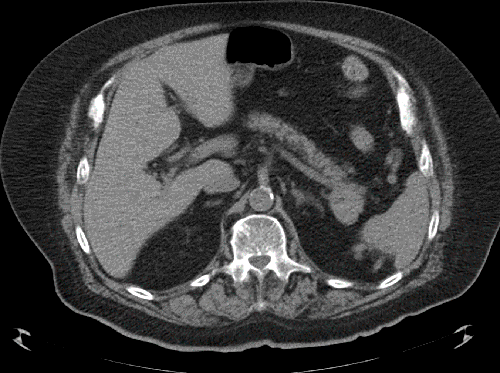 Differntial
Solid mass in pancreatic tail

Mets
Pancreatic neuoroendocrine tumor
Intrapancreatic splenule
3 phase pancreas CT obtained
3 phase pancreas CT obtained
Arterial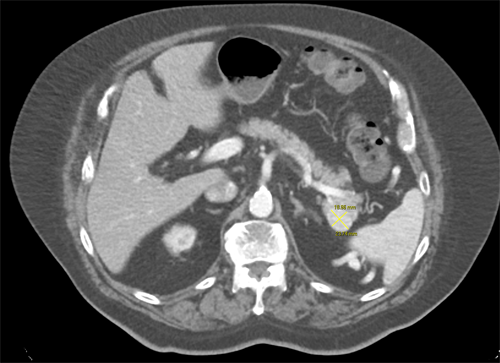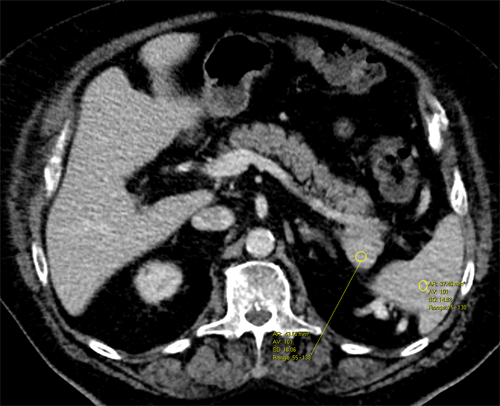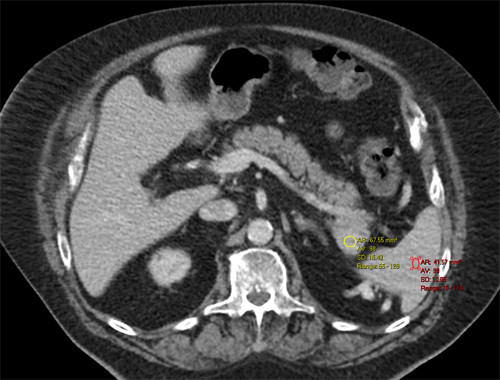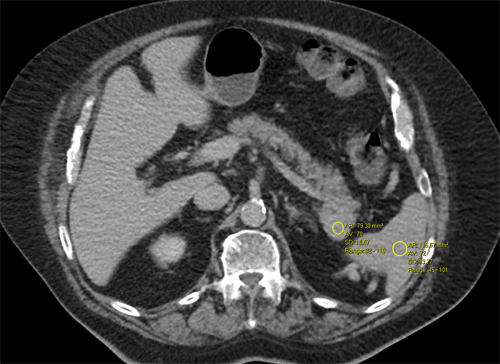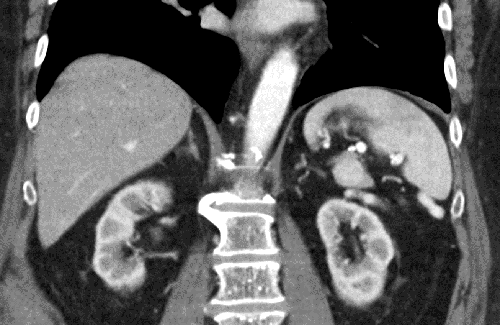 Enhancing rounded pancreatic tail mass with similar density and enhancement as spleen on all phases.
Sulfur colloid study was next performed for confirmation.
Tc 99 sulfur colloid study
Small colloid particles linked to Tc 99 are extracted by reticuloendothelial system
Distribution: liver, spleen, bone marrow
T1/2 = 6 hrs, Photon energy = 160 kEV
Other possible nuclear medicine test for identifying ectopic splenic tissue?
Tc 99 tagged heat damaged RBC study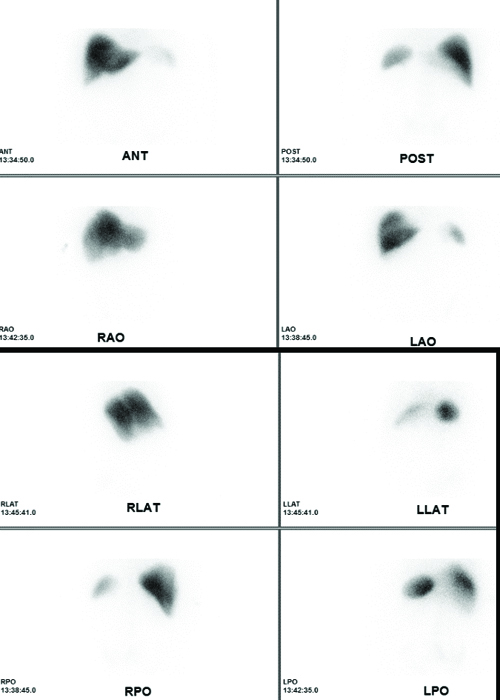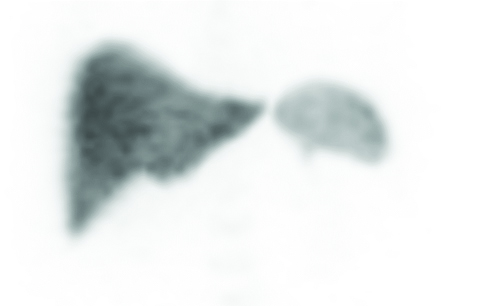 Possible small focus on increased activity near the splenic hilum
SPECT-CT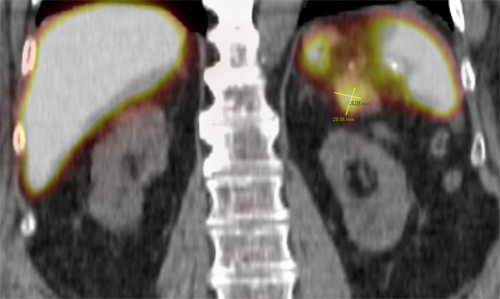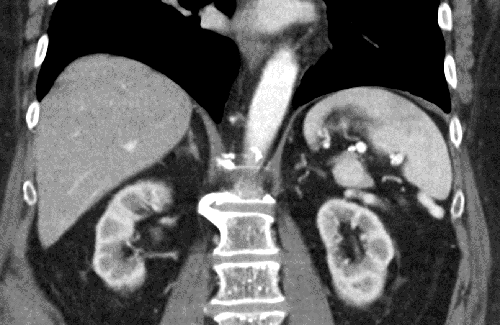 Focus on increased activity corresponding to the pancreatic tail mass suggestive of ectopic splenic tissue - intrapancreatic splenule.
Discussion
Ectopic splenic tissue
Two categories:
Splenosis due to autotransplantation of splenic tissue (usually after splenectomy)
Accessory spleen: congenital foci of normal splenic tissue separate from main body of spleen
Diagnosis: intrapancreatic splenule
Accessory spleen:

Structurally identical to spleen
Arises from failure of fusion on splenic tissue during 5th week of fetal life.
10-30% of cases in postmortem study
Location varies: splenic hilum, pancreatic tail, greater omentum, intestinal mesentery, adnexa, scrotum
Usually pose no clinical problems and treatment is not necessary
What problems can arise?
Can mimic lymphadenopathy or tumors.
Torsion, spontaneous rupture, hemorrhage.
Reference
Kim SH, Lee JM, Han JK, et al. Intrapancreatic accessory spleen: findings on MR Imaging, CT, US and scintigraphy, and the pathologic analysis. Korean J Radiol. 2008;9(2):162–174. doi:10.3348/kjr.2008.9.2.162.