Cardiac Imaging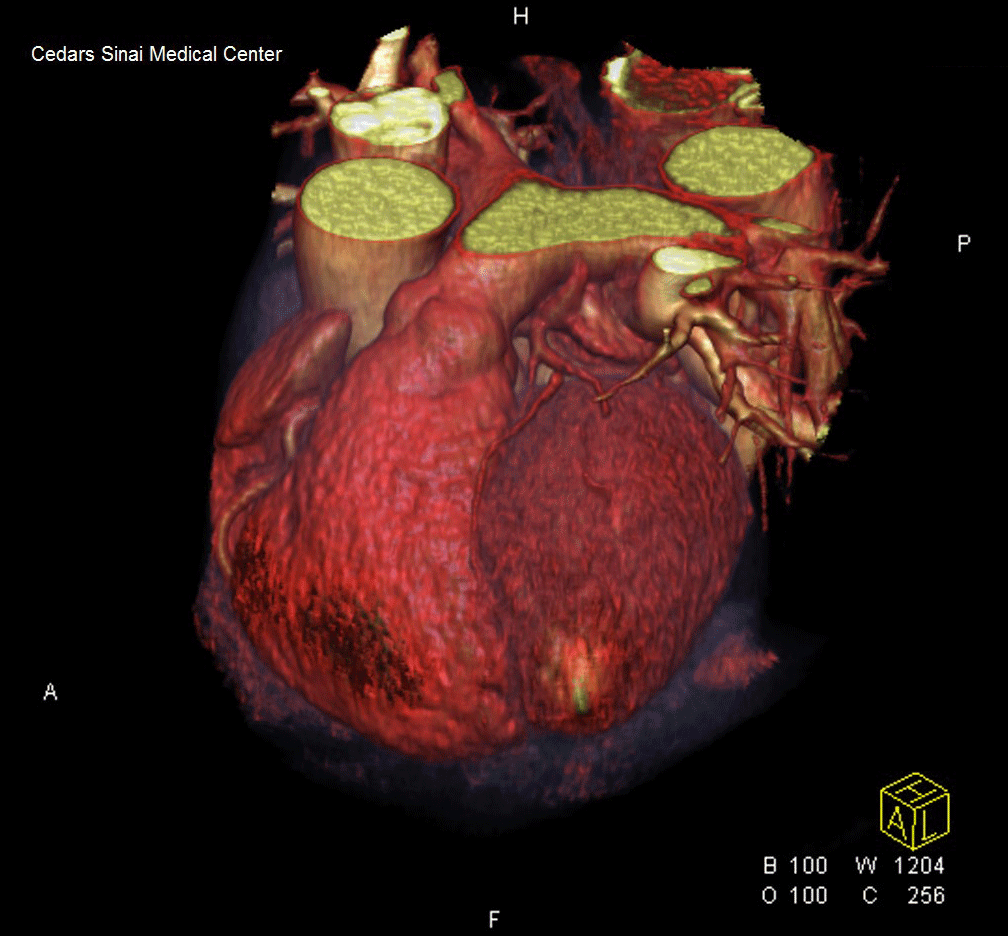 Above: CT of a beating heart.
Revolutionary ways to look into the future of your heart.
Unparalleled cardiac care and state-of-the-art imaging technologies are used to pinpoint the presence of disease long before symptoms occur. The S. Mark Taper Foundation Imaging Center's world-renowned, subspecialty trained physicians are on the forefront of clinical research, providing specialized knowledge and advanced training in the quest to eliminate heart attacks.
Heart disease is the leading cause of death in the United States. We diagnose heart disease.
Cardiac Imaging Guide
Cardiac CT
CTA (coronary CT angiogram) (Thoracic aorta with coronary angiography, pulmonary vein imaging, cardiac anatomic structures, and valve replacement planning imaging)
Cardiac SPECT
Blood pool SPECT (radionuclear ventricular wall motion study) (No Preparations required)
Nuclear Cardiology Stress Testing
Cardiac PET
Stress Myocardial Perfusion PET (also called Rubidium stress test)
Images of soft tissue structures are clearer and more detailed than other imaging techniques. Able to determine tissue viability.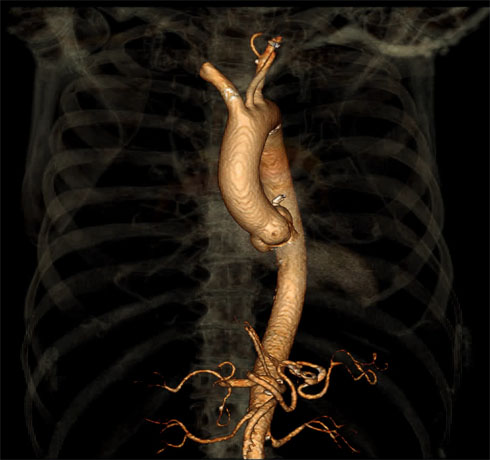 Why choose the S. Mark Taper Foundation Imaging Center for cardiac studies?
The S. Mark Taper Foundation Imaging Center provides a full range of advanced imaging, both radiology and cardiology, as well as interventional radiology and interventional tumor (oncology) treatments to the greater Los Angeles area, including Beverly Hills, Encino, Mid-Cities, Sherman Oaks, Silver Lake, Studio City, Toluca Lake and West Hollywood.