Sitz Marker Study
A sitz marker study is most often used with patients who are suffering from chronic constipation, for example less than two bowel movements per week. During the test tiny "markers" are used to see how fast food is moving through the intestines.
At Cedars-Sinai, we have a team of physicians, nurses and technologists who specialize in these procedures, and who are led by Richard Sukov, MD, chief of Gastrointestinal Radiology.

Before Arriving for Your Procedure
You will pick up a capsule along with instructions for taking it from the S. Mark Taper Foundation Imaging Center. This capsule contains tiny markers which will show up on X-rays and let the doctors track their progress through your intestines.
You will be asked to make an appointment for you abdominal X-ray five days after you take the capsule.
If your doctor gave you an order, please bring it with you.
During Your Procedure
It is important that you come back exactly five full days after you have taken the pill.
X-ray images will be taken of your abdomen to see if any of the "markers" are left in your colon or have been expelled.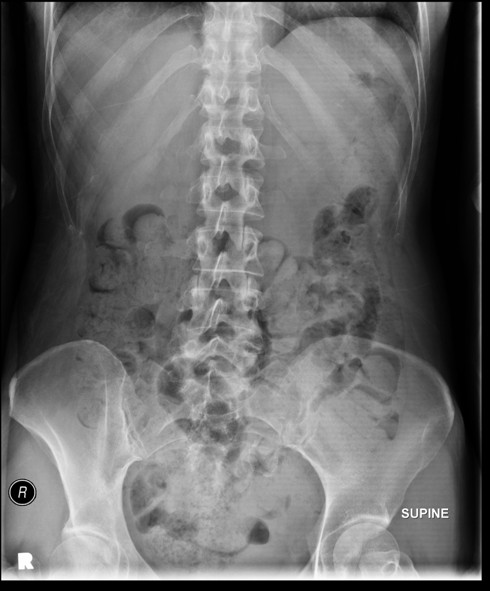 Negative sitz marker study with no markers visible.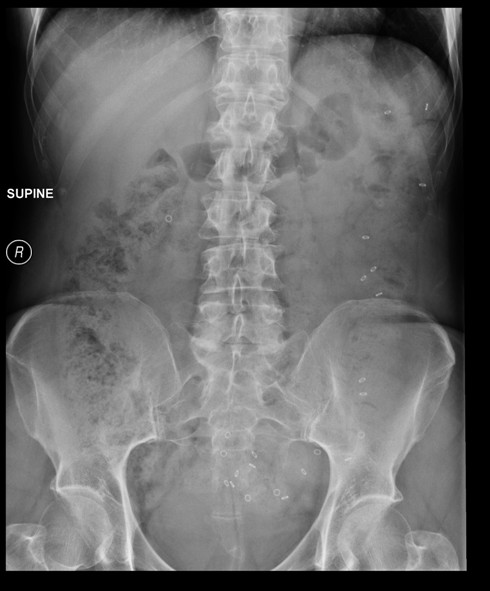 Positive sitz marker study with markers visible as small, white lines or circles on right side and lower right side of image.
After Your Procedure
Your study will be read by the imaging physician and results sent to your physician, usually within 48 hours. Your physician will discuss these results with you and explain what they mean in relation to your health.
For more information or to schedule an appointment, please call 310-423-8000.

The S. Mark Taper Foundation Imaging Center provides a full range of advanced imaging, both radiology and cardiology, as well as interventional radiology and interventional tumor (oncology) treatments to the greater Los Angeles area, including Beverly Hills, Encino, Mid-Cities, Santa Monica, Sherman Oaks, Silver Lake, Studio City, Toluca Lake and West Hollywood.