Interventional Cancer Treatments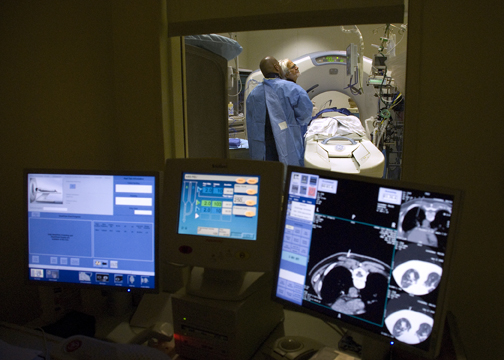 Interventional Oncology
Interventional oncologists at the S. Mark Taper Foundation Imaging Center treat specific cancers with minimally invasive, nonsurgical techniques that are on the forefront of the revolution in the treatment of cancer. By using image-guided technology  in the form of MRI, CT and PET to pinpoint tumors, our experts provide precisely targeted cancer treatments. 
Our subspecialized team offers various treatments to target tumors of the bone, kidney, liver and lung, including:
Chemoembolization (TACE: transarterial chemo embolization, and HACE: hepatic arterial chemo embolization)
These techniques may be used alone or in combination with other forms of chemotherapy and radiation, as a bridge to organ transplantation or as palliative treatment.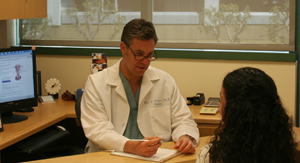 Expert Team
Our expert team includes:
Consultation
After a patient is referred by a physician, the patient will have a consultation with one of our interventional imaging physicians and a nurse practitioner. The procedure will be discussed in detail, including the risks and benefits, whether the patient is a candidate and any questions will be answered. If it is determined that the patient is a candidate for the procedure, we will then schedule the procedure and provide pre-procedure instructions.
The S. Mark Taper Foundation Imaging Center provides a full range of advanced imaging, both radiology and cardiology, as well as interventional radiology and interventional tumor (oncology) treatments to the greater Los Angeles area, including Beverly Hills, Encino, Mid-Cities, Sherman Oaks, Silver Lake, Studio City, Toluca Lake and West Hollywood.