Brain SPECT Scan
Your doctor has ordered a brain SPECT scan. The role of this procedure is to diagnose Alzheimer's and other neuro-degenerative diseases, stroke, seizure, and to evaluate memory loss. Our team of specialized doctors, nurses and technologists is led by Louise Thomson, MD and Alessandro D'Agnolo, MD, co-chiefs of Nuclear Medicine.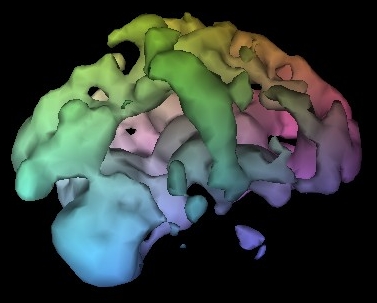 Before Your Exam
There are no pre-exam instructions.
If your doctor gave you an order, please bring it with you.
We want to make your waiting time as pleasant as possible. Consider bringing your favorite magazine, book or music player to help you pass the time.
Please leave your jewelry and valuables at home.
During Your Exam
Upon arrival, the technologist will explain your procedure and answer any questions you may have.
You will receive an intravenous injection (in your vein) of a tracer dose of radioactive material.
The level of radioactivity is extremely low and has no side effects.
Approximately 30 minutes to one hour later, you will be brought into the exam room for the scan.
Your scan will take approximately 30 minutes.
During this time you will be required to lie flat on your back, without moving.
Using a special nuclear medicine camera, pictures of your brain will be obtained. The camera does not produce any radiation; it simply detects and records the distribution of the radioactive material in your brain.
After Your Exam
There are no post-exam instructions.
You may be asked to return for a comparison scan, called a Diamox brain SPECT scan, between two to 14 days after your initial scan. Diamox is a drug which increases the blood flow to the brain. A comparison of the baseline brain scan with a Diamox brain scan provides helpful information to your physician about the blood flow to your brain.
Your study will be reviewed by an imaging physician specialist and the results sent to your physician. Your physician will discuss these results with you and explain what they mean in relation to your health.
For more information or to schedule an appointment, please call 310-423-8000.
The S. Mark Taper Foundation Imaging Center provides a full range of advanced imaging, both radiology and cardiology, as well as interventional radiology and interventional tumor (oncology) treatments to the greater Los Angeles area, including Beverly Hills, Encino, Mid-Cities, Sherman Oaks, Santa Monica, Silver Lake, Studio City, Toluca Lake and West Hollywood.