MRI Guided Breast Needle Localization
Your doctor has requested an MRI-guided breast needle localization. The purpose of this procedure is to help the surgeon pinpoint the correct area in your breast for biopsy. This is done by placing dye and sometimes a small wire at the point of the abnormality. At the S. Mark Taper Foundation Imaging Center a highly-trained medical team will oversee your procedure. This team will include an imaging physician, an imaging technologist and a registered nurse.
Before Arriving for Your Exam
You can print and fill out the MRI Questionnaire and the MRI and Pregnancy form, if applicable, from the Pre-Registration Questionnaire page before arriving to speed the registration process.
You will receive instructions from the surgeon performing the biopsy about your pre- and post-procedure instructions.
If your surgery is scheduled in the main hospital, please check in two hours before your exam at the S. Mark Taper Foundation Imaging Center.
Please arrange to have a family member or friend drive you home after the procedure.
You will need to wear a hospital gown for this procedure, so please wear clothing that you can change easily.
After Arriving
A radiology nurse or technologist will ask you a few questions regarding your medical history.
Please inform the technologist, radiology nurse and/or physician of any allergies you may have before your exam.
An IV line will be started.
An imaging physician will discuss this procedure with you in detail and answer any questions you may have.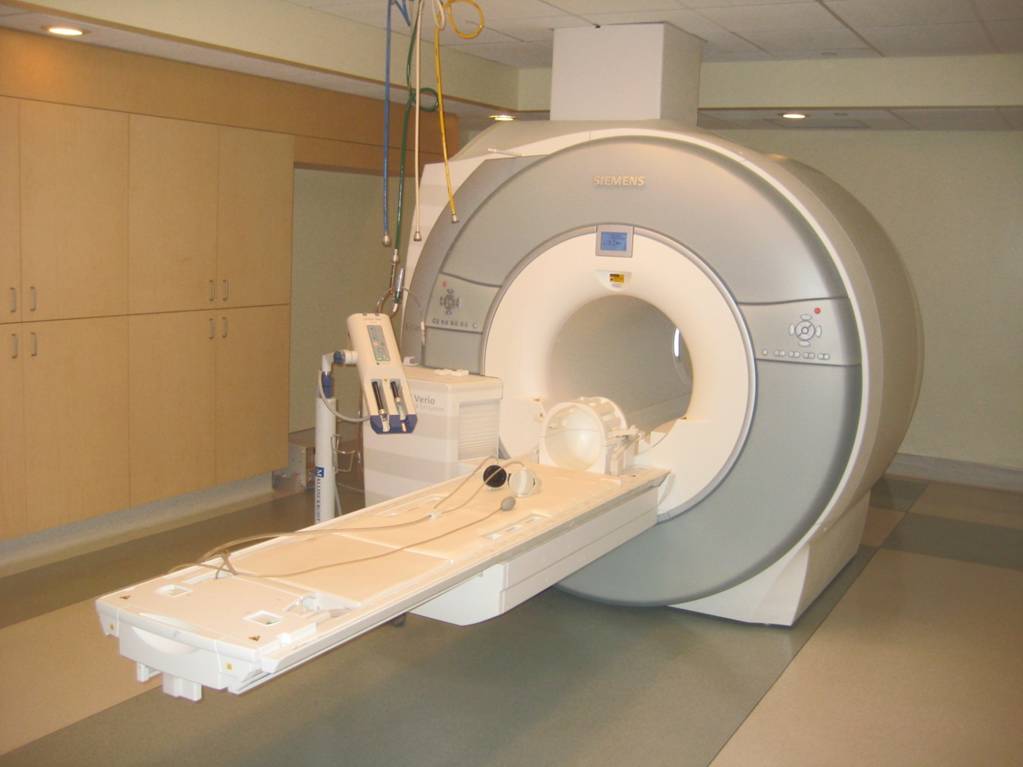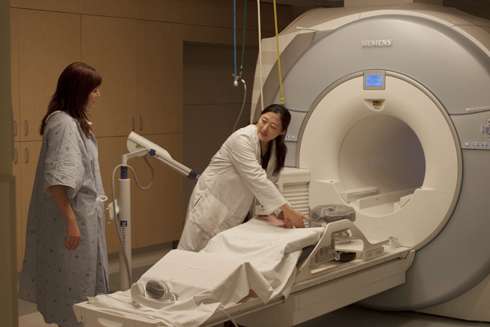 During Your Exam
You will be asked to lie face down on the scanner table.
The table you are on will slide into the scanner. This process usually includes multiple scans, so you will likely slide into the scanner more than once.
The scanner is open at the back and the front, allowing you to see out. The technologist will always be able to see and hear you during your exam.
You will be asked to hold very still and at times to hold your breath.
The exact location of the area of interest is identified and the area for incision is numbed.
The needle is inserted and a wire is placed to mark the area.
This procedure usually takes approximately 45 minutes, and please allow 1½-2 hours for your appointment.
After Your Exam
You will be directed to the location where you will have the breast biopsy.
Following your biopsy, you will receive additional instructions.
For more information or to schedule an appointment, please call 310-423-8000.
The S. Mark Taper Foundation Imaging Center provides a full range of advanced imaging, both radiology and cardiology, as well as interventional radiology and interventional tumor (oncology) treatments to the greater Los Angeles area, including Beverly Hills, Encino, Mid-Cities, Sherman Oaks, Silver Lake, Studio City, Toluca Lake and West Hollywood.