Kyphoplasty Procedure Information
Your doctor has recommended a minimally invasive procedure to treat your spinal compression fracture. These fractures usually lead to incapacitating back pain, a reduction in your mobility and often a decline in overall health.
A procedure to stabilize the bone (essentially gluing the fracture back together) reduces pain and allows a speedy return to an active lifestyle. This procedure is called kyphoplsty or vertrebroplasty.

The procedure you will receive works by injecting medical-grade bone cement directly into the fractured vertebra. This cement hardens quickly and acts like an internal cast. In some cases a balloon is inserted into the fracture to expand the space before the cement is added.
Franklin G. Moser, MD, director of Clinical and Interventional Neuroradiology, and Marcel Maya, MD, co-chair of the S. Mark Taper Foundation Imaging Center, head our team of imaging physicians, nurses and technologists who specialize in treating spinal compression fractures.
Why choose the S. Mark Taper Foundation Imaging Center for interventional neuroradiology procedures?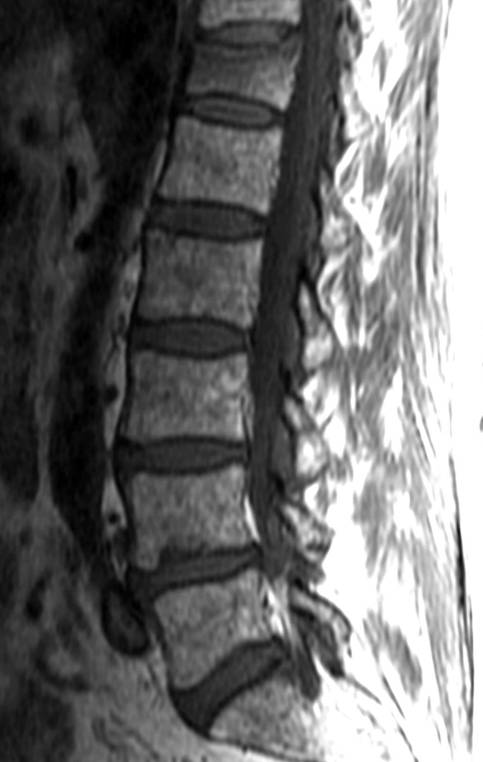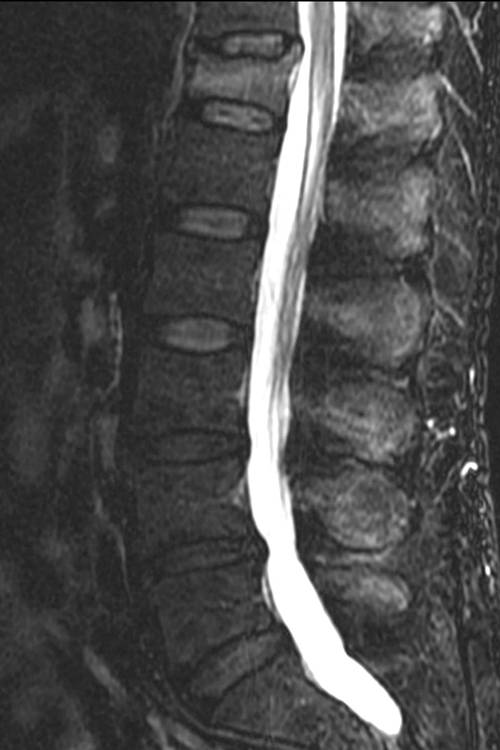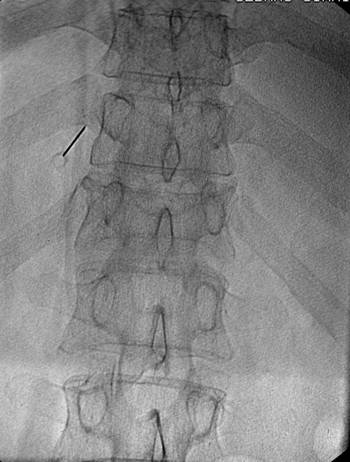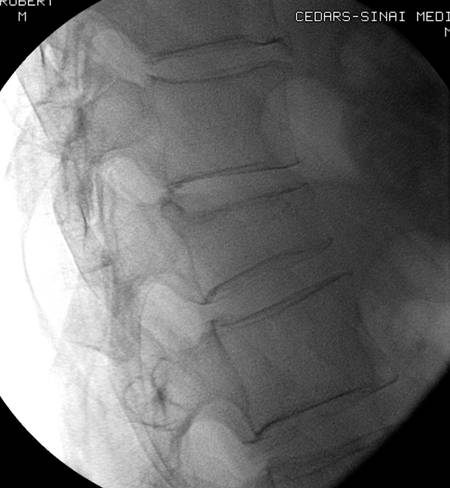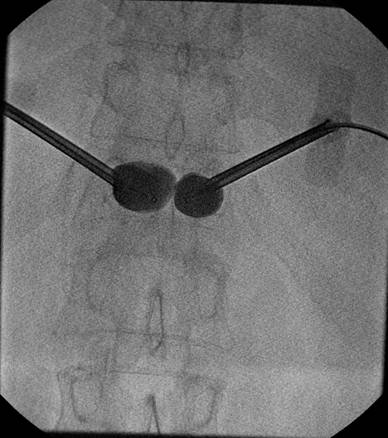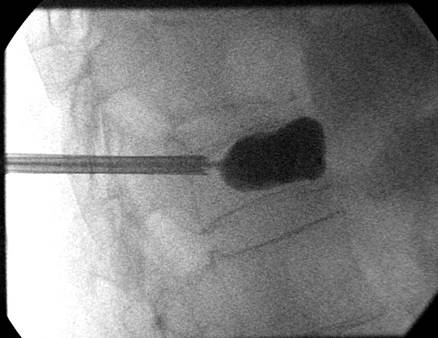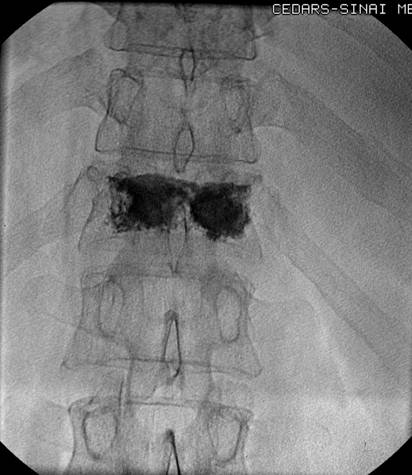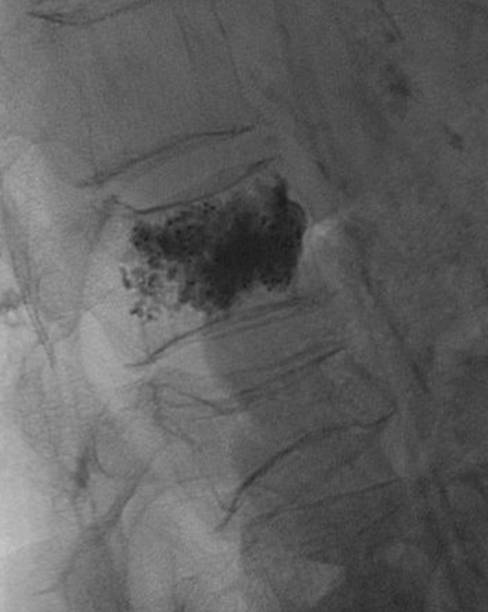 Before Arriving for Your Exam
You will be contacted by a member of our team the day before your exam (between 4 and 6 p.m.) and given instructions on how you should prepare and what time you should arrive. If you are not contacted, please call 310-423-4125 early in the morning of your procedure (such as 6 a.m.).
You should have your doctor's office fax all orders and lab results to

Cedars-Sinai

the day before your procedure: 310-423-0108.
You should plan to arrive two hours before your scheduled procedure (three hours if you have not had all your preop lab work done.)
You should not eat in the eight hours prior to your procedure. You may drink clear liquids. Avoid orange juice, cream and milk.
If you are on any medications, consult with your doctor about taking them prior to the exam. In particular, diabetics and people taking anti-coagulants (blood thinners) need instructions from their doctor. If you are instructed to take your medications, do so with sips of water or clear liquid.
You will not be allowed to drive after the procedure, so you should arrange for someone to help you get home.
We want to make your waiting time as pleasant as possible. Consider bringing your favorite magazine, book or music player to help you pass the time.
Please wear comfortable clothing.
After Arriving
You must tell the technologist, nurse and/or physician of any allergies that you may have. 
Also you should tell them if you have emphysema or a severe lung problem, as special accommodations will need to be made.
During the Procedure
You will be placed on a table on your stomach.
You will be given an injection of antibiotics to reduce the risk of infection.
You will be given an intravenous sedative, and a local anesthetic will be used to numb the area around the damaged spine. The sedative will make you drowsy but will not put you to sleep.
A special X-ray machine called a fluoroscope will be used by the physician to assure proper needle placement and optimal cement deposition.
If one vertebra is being treated, the procedure usually takes about one hour. If more than one site must be treated, the procedure will take longer.
After the Exam
You will be taken to a recovery room, where you will be asked to lie still for about six hours after your procedure.
Most patients will be able to go home the day of the procedure. People who live at a distance from

Cedars-Sinai

may need to stay in a hotel overnight and people who are particularly frail or have other medical conditions may be kept overnight for observation.
The area around the injection site in your back may be sore for a few days after the procedure. You may use an ice pack for 15 minutes every hour to help with the pain. Use a cloth to make sure the ice or cold-pack isn't directly touching your skin.
The bandage on the wound should remain on for several days. You may take a shower with the bandage on. Keep the area around the wound clean.
Increase activity slowly and carefully.
You should have instructions from your physician about restarting any of the medications that you stopped for the procedure.
Our interventional radiologist will follow-up with you and your primary care physician.
Physical rehabilitation treatment on an outpatient basis may be beneficial and should be discussed with your primary care physician.
The S. Mark Taper Foundation Imaging Center provides a full range of advanced imaging, both radiology and cardiology, as well as interventional radiology and interventional tumor (oncology) treatments to the greater Los Angeles area, including Beverly Hills, Encino, Mid-Cities, Sherman Oaks, Silver Lake, Studio City, Toluca Lake and West Hollywood.