Women and Coronary Calcium Scanning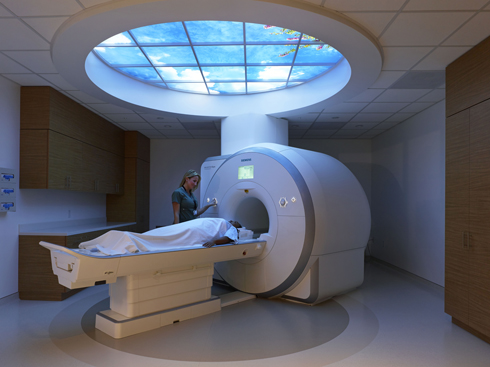 Each year, more American women (455,000) die of heart disease than American men (410,000). At least 80% of women ages 40-60 and 60% of women ages 20-39 have one or more risk factors for heart disease (high blood pressure, high cholesterol, diabetes, smoking, overweight and physically  inactive). Half of American women will develop heart and vascular disease in her lifetime, and one in three will die from it (about one each minute).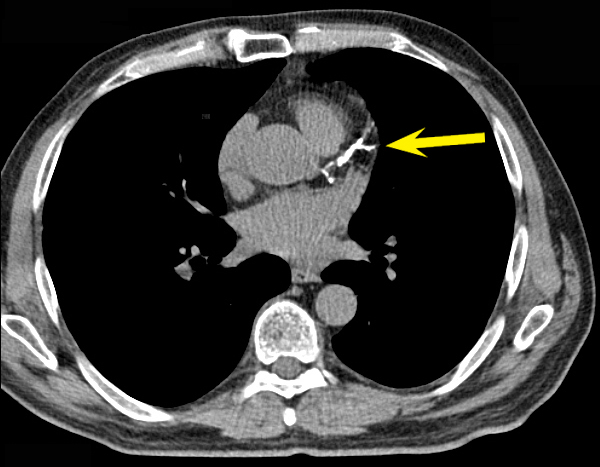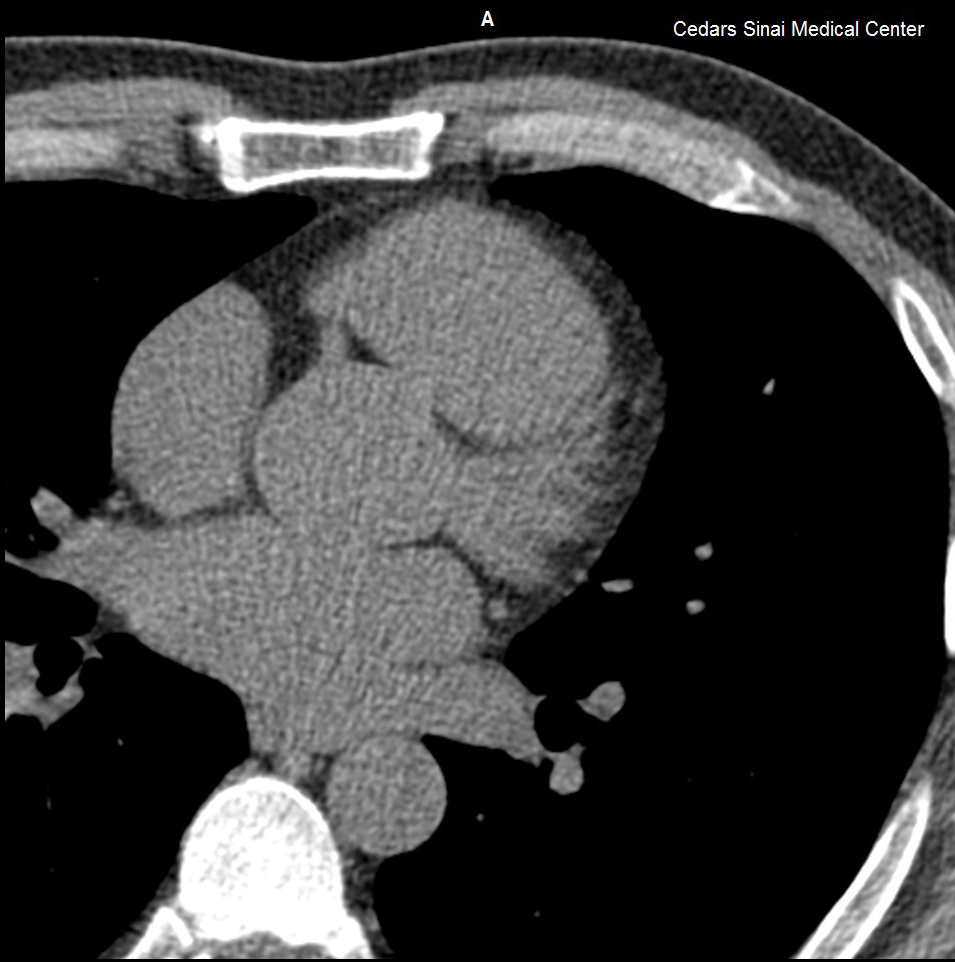 Left: A coronary calcium scan showing calcified plaque in one of the major coronary arteries (arrow). The white part of the image near the arrow is plaque. The white around the outside of the image forming a rough circle is bone. Right: A normal coronary calcium scan with no white-appearing plaque. The heart is the light gray mass in the middle of the image. The spine is the white object at the bottom left of the image.
For more information or to schedule an appointment, please call 310-423-8000.
Heart Disease Kills Far More Women Than Breast Cancer
Twelve times as many women die of heart disease than of breast cancer. In fact, more women die from heart disease than from the next three causes of death combined, including all forms of cancer. 
Does heart disease cause the same symptoms in men as women?
For between a quarter and half of women, heart disease does not mimic heart disease in men. While many men experience the classic heart attack symptom of chest pain associated with exertion, women are more likely to experience chest  pressure, indigestion, shortness of breath and fatigue.
Should you wait until you have symptoms to do something about heart disease?
Sixty-four percent of women who die suddenly of heart disease experienced no prior symptoms.
Heart Disease Strikes Hispanic and African-American Women the Most
Hispanic women are likely to develop heart disease 10 years earlier than non-Hispanics, and deaths from cardiovascular disease are highest, regardless of age, in African Americans.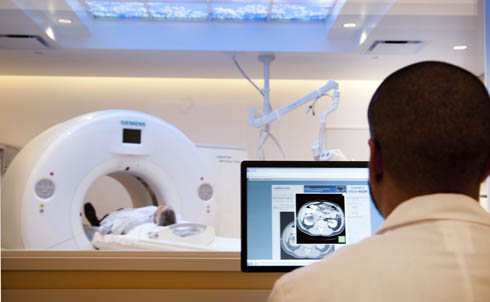 What Can You Do?
Get tested. A coronary calcium scan, a fast, painless study using computed tomography (an advanced form of X-ray), can detect the earliest stages of heart disease and allow you the time to devise a treatment plan including lifestyle changes to reduce your risk of a heart attack. Call 310-423-8000 today to schedule an appointment.
Why Choose the S. Mark Taper Foundation Imaging Center for a CT study? 
The S. Mark Taper Foundation Imaging Center provides a full range of advanced imaging, both radiology and cardiology, as well as interventional radiology and interventional tumor (oncology) treatments to the greater Los Angeles area, including Beverly Hills, Encino, Mid-Cities, Sherman Oaks, Silver Lake, Studio City, Toluca Lake, and West Hollywood.