CT Colonography: Colorectal Cancer Screening
What Is Colorectal Cancer?
Colorectal cancer affects the digestive system, including the large and small intestines. The large intestine is also called the colon. Colon cancer is a cancer that forms in the tissues of the colon (the longest part of the large intestine). Rectal cancer is a cancer that forms in the tissues of the rectum (the last few inches of the large intestine near the anus).
Colorectal cancer is the third-leading cause of cancer-related deaths in the United States among both men and women. For men, only lung and prostate cancers show higher numbers. In women, only lung and breast cancers outrank colorectal cancer.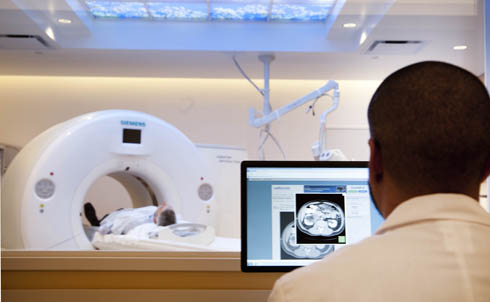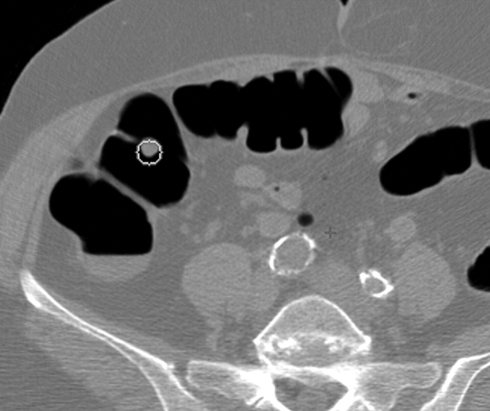 Screening: What Is CT Colonography?
CT colonography is used to screen for cancers and other conditions affecting the colon. This study looks for significant growths, such as polyps, within your rectum and colon. Polyps are growths on the colon's lining that sometimes grow into cancers.
CT Colonography vs. Optical Colonography
The primary differences between CT colonography and traditional optical colonoscopy are that CT colonography uses a high technology X-ray scanner and advanced computer programs to create detailed images of the tissues inside the colon. It does not require sedation, injections or the insertion of a camera into the colon, and the procedure takes less time than an optical colonoscopy.
CT colonography can also visualize certain parts of the colon that are difficult to see during a traditional, optical colonography. In addition, you can drive yourself home or return to work immediately following your exam, which is not the case with the traditional optical colonoscopy.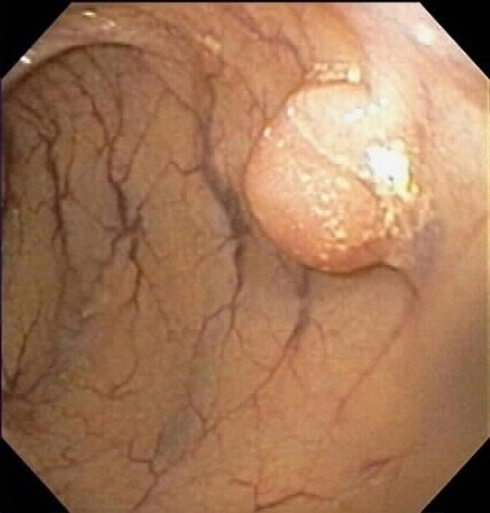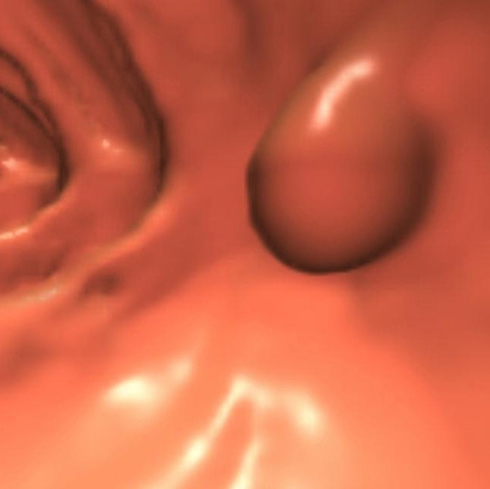 Our Expert Team
Our subspecialized colonography imaging team, led by Richard Sukov, MD, Mamata Chithriki, MD, and Irene Chen, MD, have interpreted more than a thousand  colonographies. They provide imaging diagnostic findings to referring physicians to help them develop treatment plans.
Who Should Have a CT Colonography?
There is wide agreement that everyone older than 50 years and those at increased risk of developing colon cancer should be screened by some method. This applies to individuals who have had polyps in the past, have a family history of colon cancer, or have blood in the stool. CT colonography may be especially helpful:
For frail or infirm elderly patients
For patients who cannot have anesthesia
When colonoscopy is attempted but incomplete (roughly 5 percent of patients). In this circumstance, the colon will already have been cleansed and CT colonography may be done the same day.
If a large tumor is found on colonoscopy and blocks passage of the scope, CT colonography allows a thorough check of the entire colon
According to the American College of Radiology, many insurers fully cover (with no copay) CT colonography in certain cases.