Cardiac CT Imaging
The Cedars-Sinai Cardiac CT Program is unique for a variety of reasons, going beyond having the best equipment. We have four board-certified cardiologists and a subspecialized cardiovascular radiologist working here full time. This allows us to provide the best in patient care, while still maintaining a focus on clinical research. Our primary goal is to work with our referring physicians to give the best possible diagnostic information for the cardiology patient.
Our cardiac CT exams include:

Coronary CT Angiography
A Coronary CT Angiography (Coronary CTA) exam can help be done for several reasons, such as:
To examine the thoracic aorta with coronary angiography
For pulmonary vein mapping
To show cardiac anatomic structure
For valve replacement planning
We also offer Functional Flow Reserve analysis of coronary CTA. This analysis does not require a separate CT and can be ordered by a physician either before or after the exam has taken place.
Coronary Calcium Scan
A coronary calcium scan produces a calcium score that indicates the patient's level of calcium deposits. After taking into account such factors as age, gender and cardiac risk factors, our cardiac imaging specialists use the calcium score as a strong measure of the risk for coronary artery disease.

A doctor's referral is not required for this scan, but we do request the name of a doctor who you have seen within the last two years.
Why choose the S. Mark Taper Foundation Imaging Center for a cardiac CT study?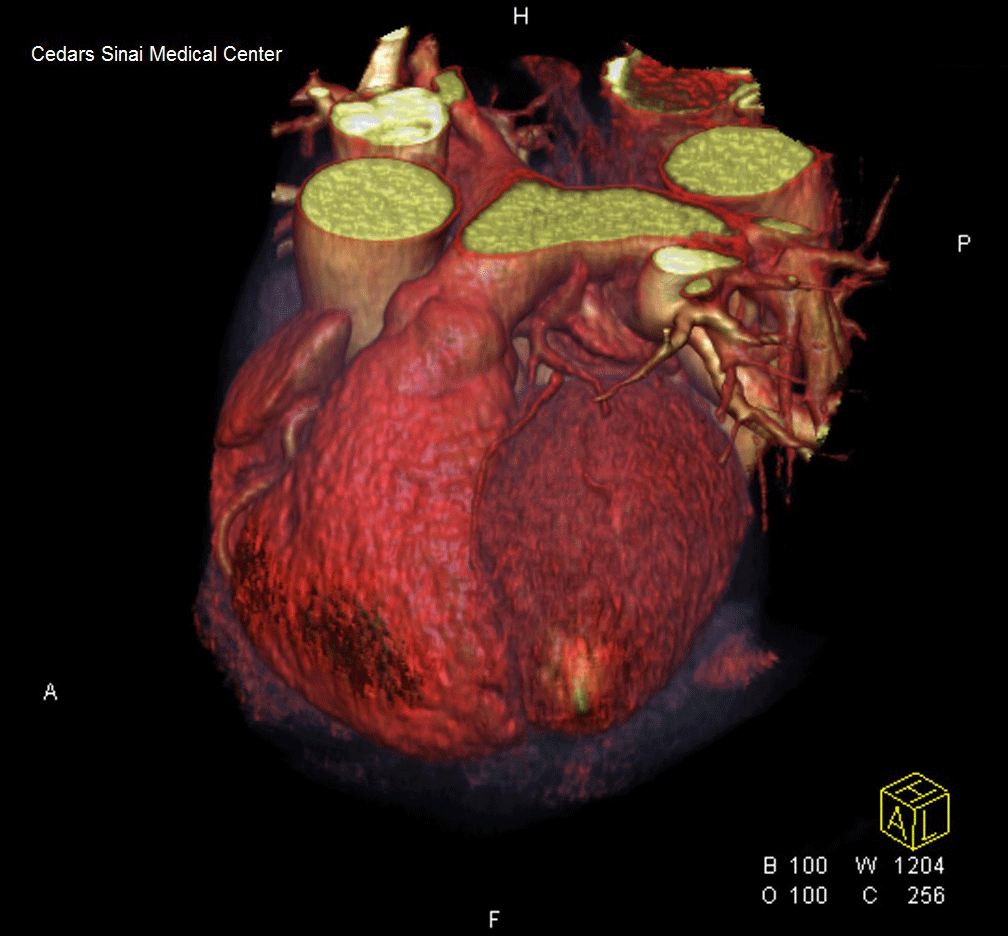 Computed tomography (CT) of a beating heart.
The S. Mark Taper Foundation Imaging Center provides a full range of advanced imaging, both radiology and cardiology, as well as interventional radiology and interventional tumor (oncology) treatments to the greater Los Angeles area, including Beverly Hills, Encino, Mid-Cities, Sherman Oaks, Silver Lake, Studio City, Toluca Lake and West Hollywood.