Stereotactic Breast Biopsy Procedure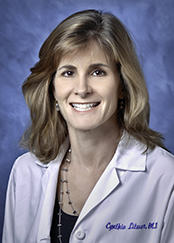 Your physician has recommended you for a stereotactic needle-core breast biopsy (vacuum assisted). Cedars-Sinai has a team of experienced mammography specialists led by Cynthia A. Litwer, MD. The purpose of this procedure is to obtain a tissue sample from the area of abnormality identified on your mammogram and/or breast ultrasound procedure.
Before Arriving for Your Exam
Please eat a light meal at least one hour before your scheduled biopsy appointment.
Take all your usual medication as prescribed by your physician.
Consult your primary physician if you are on Coumadin or blood thinners before scheduling your appointment.  On the day of the procedure, inform the technologist and imaging physician (radiologist) if you are taking blood thinners.
You make take pain medication, such as Tylenol, but do not take NSAIDS such as Motrin or Advil. Discontinue NSAIDs 3-5 days before the procedure, unless instructed otherwise by your primary physician.
Discontinue aspirin 3-5 days before your procedure, unless instructed otherwise by your primary physician.
Do not take Vitamin E 3-5 days before your procedure, unless instructed otherwise by your primary physician. 
Although we do not anticipate a delay in your scheduled appointment, we recommend that you bring a magazine, book or music player in case you have to wait.
Please leave your jewelry and valuables at home.
After Arriving
You will change into a patient gown, removing your clothes from the waist up.
Before the exam, please inform the technologist and the physician of any allergies you may have.
A technologist and a 

Cedars-Sinai

 imaging physician will explain your procedure and answer any questions you may have. The imaging physician will explain the risks and benefits of the procedure before asking you to sign a consent form.
During Your Exam
The stereotactic breast biopsy is performed while you are seated. The first part of the procedure will seem much like your mammogram, as the breast is compressed to avoid motion and to visualize the target. A confirming X-ray will be taken to ensure that the area of the breast containing the abnormality is precisely located for the biopsy.
When the position is confirmed, two stereo X-rays will be taken. They are called stereo because they are images of the same area from different angles. With the help of the computer, the exact position for placing the biopsy needle is determined from these images.
Using this information, the technologist and physician will then position the device, which holds the biopsy needle.
The physician will numb the biopsy area by injecting a local anesthetic into your breast. This will be done with a very tiny needle.  You may feel a slight sting or burning in your breast at the injection site, but that will only last a few minutes.  That area of the breast will remain anesthetized for several hours.
After the local anesthetic has taken effect, the physician will insert the biopsy needle into your breast. Another set of stereo X-rays will be taken to confirm proper needle placement. If the needle is not at the abnormality, it will be repositioned and the imaging process repeated.
Once placement is confirmed, the imaging physician will instruct you to hold very still while the tissue samples are taken. An X-ray of these biopsy samples is then performed to confirm that adequate tissue has been retrieved for the Pathologist to analyze.  If necessary, more samples will be acquired.
When the physician has confirmed that all the correct samples have been retrieved, a titanium clip will be deployed into the biopsy site. A set of stereo X-rays will be taken to confirm proper clip placement. This clip will mark the biopsy site for future reference.
Following this, the compression will be released from your breast.
The nurse or technologist will apply pressure to the biopsy site for five to 10 minutes to prevent bleeding.
A post-procedure mammogram will be taken to document the deployment of the clip and removal of tissue samples. Afterwards, a dressing will be applied and you will be sent home.
Your exam will take between 60 and 90 minutes.
After Your Exam
The technologist will give you post procedure home care instructions before sending you home.
Typically, your results will be available within 72 hours. The results will be given to you by your referring physician.
Parking Information
If your exam is at 310 N. San Vicente Blvd:
Both valet and self-parking are available in the lot on the north side of the building. The entrance is on San Vicente Blvd.
If your exam is at the S. Mark Taper Foundation Imaging Center:
Directions and Parking Information
For more information or to schedule an appointment, please call 310-423-8000.
The S. Mark Taper Foundation Imaging Center provides a full range of advanced imaging, both radiology and cardiology, as well as interventional radiology and interventional tumor (oncology) treatments to the greater Los Angeles area, including Beverly Hills, Encino, Mid-Cities, Sherman Oaks, Silver Lake, Studio City, Toluca Lake and West Hollywood.