Breast Needle Localization - Before During and After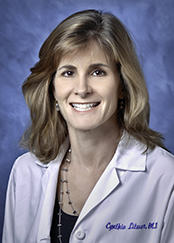 Your doctor has requested a breast needle localization. Cedars-Sinai has an experienced team of mammography specialists led by Cynthia A. Litwer, MD. The purpose of this procedure is to help the surgeon pinpoint the correct area in your breast for biopsy. This is done by placing dye and sometimes a small wire at the point of the abnormality.
Before Arriving for Your Exam
Seven days before your procedure, please consult your physician if you are taking blood thinners or vitamin E.
A registered nurse will call to provide you with specific pre-op instructions 24 hours before your procedure.
Please do not eat or drink anything after midnight the night before your procedure.
If your surgery is scheduled in the main hospital, please check in 2 hours before your exam at the S. Mark Taper Foundation Imaging Center.
Please leave your jewelry and valuables at home.
Although we do not anticipate any delay in your scheduled appointment, we recommend that you bring a book, magazine or music player to help pass the time in case you do need to wait.
After Arriving
You will change into a patient gown, removing your clothes from the waist up.
A technologist and a 

Cedars-Sinai

 imaging physician will explain the procedure and answer any questions you may have. The imaging physician will explain the risks and benefits of the procedure before asking you sign a consent form.
During Your Exam
A marker will be placed on your breast at the site of the suspicious area that was identified on your mammogram and/or ultrasound.
Mammogram pictures will be taken to confirm the location of the suspected abnormality.
In most cases, a local anesthetic will be used. This will be done with a very tiny needle, and you may feel a slight sting in your breast.
The imaging physician will then insert another needle.
A mammogram will again be taken to check the position of the needle tip. If the needle is not at the lesion, the needle will be repositioned and the imaging process repeated.
When the tip is in the correct position, a small amount of blue dye will be injected through it. The needle will be removed or replaced with a wire, and you will be taken to surgery for your biopsy.
Your exam will take approximately 60 minutes.
After Your Exam
Your surgeon will give you post-procedure home-care instructions before sending you home.
To request copies of your pictures on a PC- and Mac-compatible CD, or a copy of your report, please call 310-423-8000 and follow the prompts for your selection.
Parking Information
If your exam is at 310 S. San Vicente:
The Marcia Israel Mammography Center is on the northeast corner of San Vicente and Beverly Boulevard, diagonally across from the main

Cedars-Sinai

Medical Center campus. The address is 310 S. San Vicente Boulevard.
Parking is available in a lot to the north of the building on San Vicente Boulevard. Parking is free with validation.
If your exam is at the S. Mark Taper Foundation Imaging Center:
For more information or to schedule an appointment, please call 310-423-8000.
The S. Mark Taper Foundation Imaging Center provides a full range of advanced imaging, both radiology and cardiology, as well as interventional radiology and interventional tumor (oncology) treatments to the greater Los Angeles area, including Beverly Hills, Encino, Mid-Cities, Sherman Oaks, Silver Lake, Studio City, Toluca Lake and West Hollywood.