Full-Field Digital Diagnostic Mammogram Procedure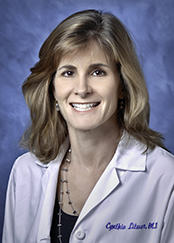 Your doctor has requested a full-field, digital diagnostic mammogram (X-rays of your breasts) for you. Cedars-Sinai has a team of experienced mammography specialists led by Cynthia A. Litwer, MD, or found on your routine screening mammogram.
Before Arriving for Your Exam
You can print and fill out the Breast Imaging, Outside Mammogram Tracking and Patient Advisory for Mammography for Patient with Implants on our Pre-Registration Questionnaire page before arriving to speed the registration process.
It is suggested that you do not schedule your mammogram for the week before your menstrual cycle (period), as your breasts are usually very sensitive at this time.
It is important that you do not wear deodorant, perfume or talcum powder on the day of your exam.
If you have had a previous mammogram, other than at

Cedars-Sinai

Medical Center, please bring your previous films and reports.
Please leave your jewelry and valuables at home. Although we do not anticipate any delay in your scheduled appointment, we recommend that you bring a book, magazine or music player to help pass the time, if you do have to wait.
After Arriving
You will be asked to complete a Breast Imaging Questionnaire before your exam. The technologist will review this information with you and will add additional information, as necessary.
You will change into a patient gown, removing your clothes from the waist up.
During Your Exam
Once in the exam room, pictures of each breast will be taken. If this is a follow-up to a screening mammogram, only one breast may be imaged.
The pictures are taken while applying pressure to your breast. Although the pressure may be uncomfortable, it is essential to obtain quality pictures.
Your exam will take approximately five to 10 minutes.
The results of the exam will take approximately 15 to 30 minutes. The technologist will review your X-rays with the imaging physician before sending you home.
If necessary, additional films may be taken. This is to ensure that any possible abnormality in your breast can be thoroughly evaluated. In conjunction with the additional imaging, an ultrasound may also be used to evaluate an abnormality.
After Your Exam
There are no restrictions placed on you after this procedure. You may eat or drive as normal.

An imaging physician will read your study and the results will be sent to your personal physician, usually within 48 hours.
In most cases, the imaging physician will review your study with you on the day of your exam.
You will receive a letter in the mail confirming the information the imaging physician provided on the day of your exam.Your personal physician should discuss these findings with you and explain what they mean in relation to your health.
Parking Information
If your exam is at 310 N. San Vicente Blvd:

Both valet and self-parking are available in the lot on the north side of the building.

The entrance is on San Vicente Blvd..




If your exam is at the S. Mark Taper Foundation Imaging Center:
For more information or to schedule an appointment, please call 310-423-8000.
The S. Mark Taper Foundation Imaging Center provides a full range of advanced imaging, both radiology and cardiology, as well as interventional radiology and interventional tumor (oncology) treatments to the greater Los Angeles area, including Beverly Hills, Encino, Mid-Cities, Sherman Oaks, Silver Lake, Studio City, Toluca Lake and West Hollywood.