Accreditation: A National Seal of Quality and Safety
The S. Mark Taper Foundation Imaging Center is accredited by national agencies in all areas of imaging, including: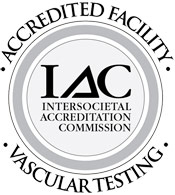 The long and thorough voluntary accreditation process included the testing of more than 50 imaging machines, as well as ensuring that our Technologists meet the accreditation agency's stringent standards for education and training. All of our Technologists are licensed and all are certified. Ninety-eight percent of our Technologists also have advanced certifications in a particular subspecialty, such as mammography, CT, PET or interventional radiology.
What Does Accreditation Mean?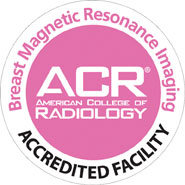 Accreditation by the American College of Radiology (ACR) and the Intersocietal Accreditation Commission (IAC) means that an imaging facility has met the highest levels of image quality and patient safety. The S. Mark Taper Foundation Imaging Center has met stringent practice guidelines and technical standards, which includes peer-reviews by board-certified physicians and medical physicists who are experts in their fields. The evaluations included analysis of:
Image quality
Equipment
Quality control procedures
Quality assurance programs
The ACR and IAC seals of approval ensure that the S. Mark Taper Foundation has the personnel and equipment to perform your study or procedure at the highest levels of quality and care.