Meet the Preventive & Rehabilitative Cardiac Center Expert Team
Our specialized team, comprised of physicians, nurses, nutritionists and psychologists, provide expertise in the diagnoses, prevention and treatment across a wide range of heart conditions. We tailor our programs to meet the unique needs of each patient to provide customized, comprehensive care and support.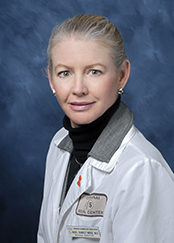 Director, Barbra Streisand Women's Heart Center
Director, Linda Joy Pollin Women's Heart Health Program
Director, Preventive and Rehabilitative Cardiac Center
Professor, Cardiology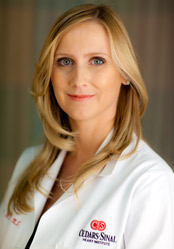 Director, Women's Hormone and Menopause Program
Associate Director, Barbra Streisand Women's Heart Center
Associate Director, Preventative and Rehabilitative Cardiac Center
Associate Professor, Medicine
SPECIALTY
General Internal Medicine
Other Participating Members
Jeffrey Tirengel, psychologist

Richard Gordon, EP, program coordinator
Debra Potyk, RN
Exercise physiologist and registered nurse gym staff
Registered dietitians
---
Many of the physicians who have medical staff privileges to practice medicine at Cedars-Sinai are independent physicians, and not employees or agents of the hospital. These independent physicians bill separately for their services. You should contact your physician to determine their status and billing practices.