Leadership
Whether you're looking for a diagnosis, treatment or management of heart rhythm disorders, Cedars-Sinai is here for you. Guided by expert clinical leadership, our highly skilled doctors and medical professionals specialize in electrophysiology and many other arrhythmia care solutions. Our team is dedicated to providing high-quality, compassionate care and improving your quality of life.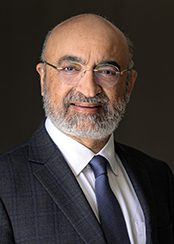 IM Cardiology
Director
Division of Artificial Intelligence in Medicine
Associate Director for Genomic Cardiology
Pauline and Harold Price Chair in Cardiac Electrophysiology Research
See a complete list of our expert physicians.