Established in 1995, the Center for Healthcare Ethics serves as the hub for various clinical, educational, and research-related activities directed towards recognizing and addressing ethical issues at Cedars-Sinai Medical Center. The central orientation of all its programming is to address ethical issues as they are actually presented and encountered within the clinical and research contexts.
---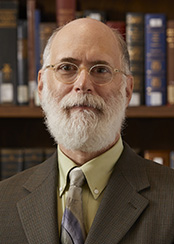 ---
Ethical Leadership in Healthcare
The mission of the Center for Healthcare Ethics is to provide leadership at Cedars-Sinai Medical Center regarding the ethical dimensions of healthcare and healthcare delivery as well as to serve as a readily identifiable and accessible institutional focal point for addressing ethical issues at all levels of practice. Of primary importance is direct clinical and institutional services, in light of which the Center engages in four principal activities:
Education for faculty and staff, students, and other within the 

Cedars-Sinai

 community
Participation on institutional committees, task force, etc.
Policy formation or revision
Ethics in Healthcare Research
Of secondary import, the Center for Healthcare Ethics also engages in scholarly exploration of the ethical values and moral dynamics characterizing and influencing healthcare and healthcare research.
All of the Center for Healthcare Ethics endeavors are guided by a deep appreciation of the diversity of values and convictions presented within the healthcare context, and as such, the Center for Healthcare Ethics is committed to interdisciplinary collaboration. The Center for Healthcare Ethics is also committed to the continuous dissemination of good ethical practices and the implementation of policies and procedures in the observance of such practice. Accordingly, the Center for Healthcare Ethics actively works to assist Cedar's-Sinai's faculty and staffs to identify, clarify, and articulate the range of ethical considerations associated with their many responsibilities as related to direct patient care, the education of future healthcare providers, and health research related activities.
---
Your Healthcare Decisions
You have the right to plan and direct the types of healthcare you wish to receive in the future by making an advance directive. An advance directive gives you a voice in decisions about your medical care when you are unconscious or too ill to communicate.
Have Questions or Need Help?