Leadership
Guided by expert clinical leadership, our board-certified reproductive endocrinologists offer expertise in diagnosing and treating fertility conditions. Board certification requires additional, extensive training in a specialty or subspecialty—beyond medical school, residency, and licensure—and passing a related test. Our fertility doctors' commitment to meeting a higher standard through advanced training translates to better care.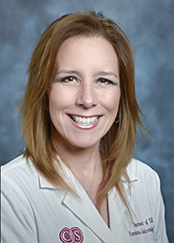 OB GYN-Reproductive Endocrinology
Associate Professor
Obstetrics and Gynecology
Director
Division of Reproductive Endocrinology and Infertility
See a complete list of our expert physicians.