Leadership
Guided by expert clinical leadership, our team specializes in advanced surgical methods and are renowned in the field of minimally-invasive GI surgery. We offer the best team-based surgical care that leads to better outcomes and faster recovery.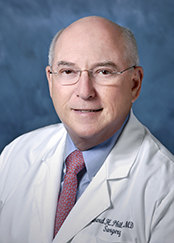 Surgical Oncology
Executive Vice Chair
Department of Surgery
Dolly Parton Chair
Surgical Innovation in honor of Edward H. Phillips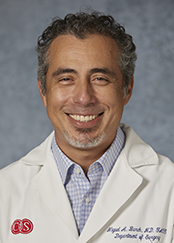 Surgery Bariatric Surgery
Associate Professor
Surgery
Chief
Minimally Invasive and GI Surgery
Associate Director
General Surgery
See a complete list of our expert physicians.