Meet the Executive Health Expert Team
When you visit Executive Health, our team focuses on your unique health needs. Our clinicians and staff take the time to understand your healthcare goals and partner with you to achieve them.
Let us guide your care journey at Cedars-Sinai. If you need to see a specialist, you have access to the resources of a nationally recognized health system.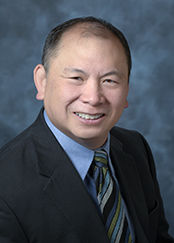 Department Clinical Chief, Medicine
SPECIALTY
General Internal Medicine
---
Many of the physicians who have medical staff privileges to practice medicine at Cedars-Sinai are independent physicians, and not employees or agents of the hospital. These independent physicians bill separately for their services. You should contact your physician to determine their status and billing practices.