At the Department of Radiation Oncology at Cedars-Sinai Samuel Oschin Comprehensive Cancer Institute, our oncologists, therapists and staff work together to design custom treatment plans for your specific cancer. This ensures you will more quickly feel normal, and that healthy tissues are minimally impacted from the effects of radiation.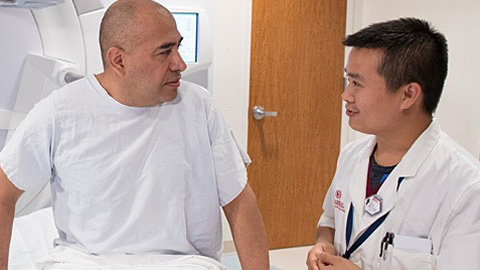 A Patient's Guide to Radiation Therapy
Our team of radiation oncologists and healthcare professionals works together to make sure you know what to expect during your treatment.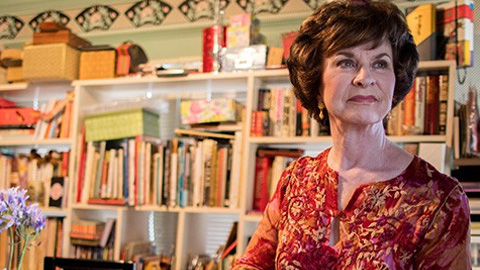 Breathing to Treat Cancer
Deep inspiration breath‐hold with radiation therapy helped Nancy Senter fight breast cancer. It was developed specifically to protect the heart while targeting the cancer cells.
Have Questions or Need Help?