At Cedars-Sinai, we're here for you at every step of the cancer journey. Our team of world-renowned orthopaedic oncologists uses the latest technology and treatments to get you the answers and care you need.
Conditions We Treat
We provide diagnosis and treatment services for malignant and benign bone and soft tissue tumors and metastatic disease.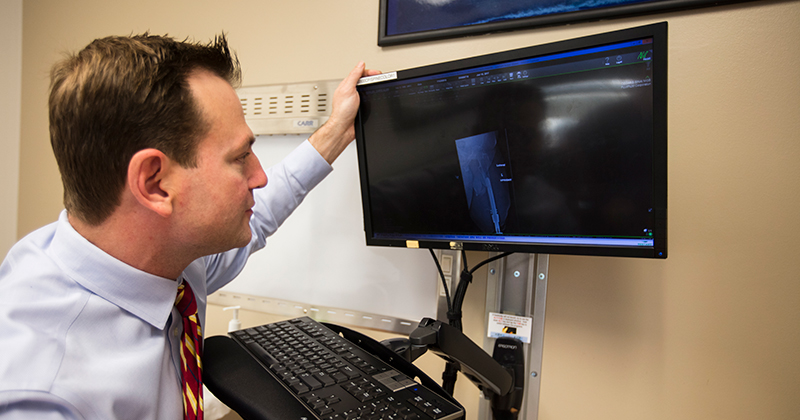 What Does an Orthopaedic Oncologist Do?
Orthopaedic oncologists specialize in treating primary bone cancers, including sarcomas. Primary bone cancer begins in your bones. It is very rare: Less than 0.2% of all cancers are primary bone cancer.
Orthopaedic oncologists are also uncommon—there are very few doctors and surgeons in the U.S. with this specialized expertise. Two of them call Cedars-Sinai their home. Meet:
Orthopaedic oncologists have the unique skills to diagnose and treat these rare cancers. Their main goals are to:
Treat and remove tumors
Rebuild affected body parts so people can regain their function
Our Approach to Orthopaedic Oncology
World-Renowned Experts
Our doctors have cared for thousands of patients with bone and soft tissue tumors. They are international experts, speaking around the world about bone cancers and treatments. This expertise is one reason our patients experience great care and outcomes.
Fast Diagnoses
When you call for an appointment, we can often see you the same day or week. If you need a biopsy at your initial appointment, we can do it that day. And if you have a biopsy in the morning, we aim to get results back to you in the afternoon.
Robust Research and Clinical Trials Program
Our orthopaedic oncologists are finding less invasive treatments and better ways to diagnose and prevent primary bone cancer. As a result, we have improved treatment protocols and outcomes for our patients.
A Focus on Limb Salvage
The overwhelming majority of the limb reconstructions we do are limb-saving procedures and not amputations. We rarely do amputations for sarcomas.
Have Questions or Need Help?
To make an appointment or refer a patient, call or send a message to the Orthopaedic Oncology Program. You can also have us call you back at your convenience.