Amyloidosis Care
Fewer than 200,000 people in the U.S. have amyloidosis. Because of this, doctors often overlook or misdiagnose the condition. As one of the largest amyloidosis practices in Southern California, we have the resources and knowledge needed to get you relief for your symptoms.
---
---
Our Approach to Amyloidosis Treatment
Doctors often miss amyloidosis because its symptoms are similar to other conditions. Patients may undergo treatment for months before someone discovers the real cause of the problem.
But earlier detection usually leads to more successful treatment. That's why we offer the advanced diagnostic tests needed to confirm amyloidosis. These tests include bone marrow biopsy, mass spectroscopy and cardiac MRI. We also offer:
Our team includes doctors with decades of experience in amyloidosis care. This expertise means you'll be cared for by doctors who not only understand this condition but know how to identify and manage it earlier.
Skilled Nurse Practitioners
Certified nurse practitioners (NPs) make up our advanced patient care team. NPs have gone through intensive training to provide outstanding preventive and urgent healthcare. Our NPs are always available to answer your questions and give you the personal attention you deserve.
What Is Amyloidosis?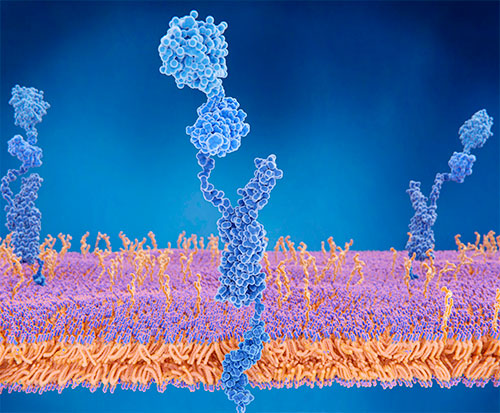 The term amyloidosis describes several rare diseases that happen when your bone marrow makes an abnormal protein called amyloid.
Amyloid protein affects the function of your organs. As the amount of amyloid in your organs increases, it can cause organ damage. Amyloidosis can affect your:
Heart
Kidneys
Liver
Nervous system
Intestines
What Is the Best Treatment for Amyloidosis?
While there is no cure for amyloidosis, there are ways to manage symptoms and stop them from worsening. These treatments include:
Our doctors work closely with experts from other specialties to coordinate your treatments. These experts include researchers who are improving amyloidosis care through clinical trials.  Together, they provide a seamless care experience for you.

Have Questions or Need Help?
If you need a diagnosis, treatment or second opinion, call or send a message to the Hematology and Cellular Therapy care team.