Staying Healthy After Breast Cancer
If you've completed your cancer care, now it's time to focus on improving your health. Here are tips and resources to keep you on track.

Ways to Nurture Your Wellness
Simple actions can make a big difference in maintaining a positive prognosis.
Screenings and Early Detection
Detecting and treating breast cancer early on can save lives. Continued screenings increase the chance of women having more options, including breast-conserving treatments, a better outlook and even a complete recovery.
Nutritious Diet
Your diet plays a major role in your health, especially after cancer treatment. Following your nutritionist's recommendations can make all the difference.
Routine Checkups
Keeping you healthy for the long term is a top priority for us here at Cedars-Sinai but it's not something that we can do alone. Staying in touch with your primary care doctor through routine checkups is an essential part of staying on the road to health.
Frequent Exercise
Exercising both before and after treatment is critical for maintaining good health. Regular exercise lowers the chance of cancer coming back.

Health Monitoring
Taking an active role in your health involves tracking your health progress and reporting how you're feeling to your doctor. Communicate with your primary care physician and monitor your health regularly through My CS-Link™.

Getting Your Health Back After Treatment
Our Journey to Wellness Program puts you on the right track to getting your health back after treatment and cutting the risks of your cancer coming back.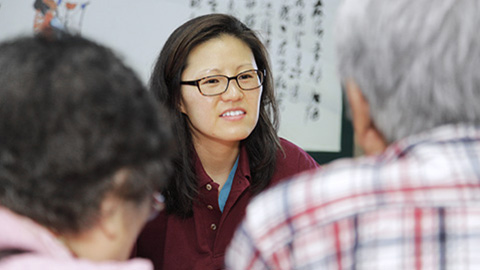 Giving Back
Helping others just feels good! You can show support for those on a cancer journey in a variety of ways: