Meet the Bariatric Surgery Expert Team
The Weight Loss Center at Cedars-Sinai employs a highly integrated, multidisciplinary team of specialists that provides personalized patient care with the best possible outcomes. Team members include:
Weight loss surgeons who specialize in minimally invasive surgical techniques
Internists who specialize in obesity and nutrition
Registered dietitians
Physical therapists
Certified bariatric nurses
Anesthesiologists
Mental health professionals with expertise in eating disorders
Respiratory therapists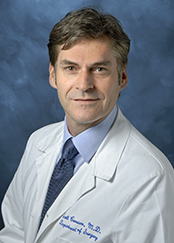 Director, Bariatric Surgery
SPECIALTY
Surgery Bariatric Surgery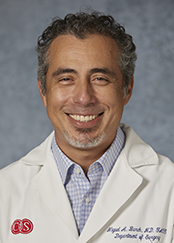 Chief, Minimally Invasive and GI Surgery
Associate Director, General Surgery
Associate Professor, Surgery
SPECIALTY
Surgery Bariatric Surgery, Surgery-General Surgery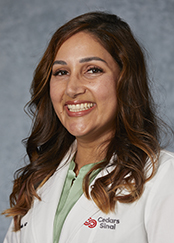 Acting Associate Professor of Surgery, Cedars-Sinai Medical Center
SPECIALTY
Surgery-General Surgery
---
Many of the physicians who have medical staff privileges to practice medicine at Cedars-Sinai are independent physicians, and not employees or agents of the hospital. These independent physicians bill separately for their services. You should contact your physician to determine their status and billing practices.
Have Questions or Need Help?
To make an appointment or refer a patient, call us or send a message to the Bariatric Surgery Program. You can also have us call you back at your convenience.