Leadership
The world-class team of experts at the Anorectal Disorders Program specializes in comprehensive treatment and the use of minimally invasive procedures that allow patients to recover more quickly. 
Guided by the program's physician leadership, these experts provide each patient with a comprehensive range of knowledge and specialized training to ensure the best possible outcomes.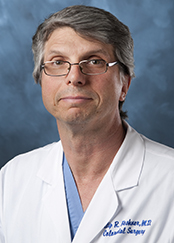 Surgical Oncology
Director
Colorectal Surgery Research
Shierley Jesslyne and Emmeline Widjaja Chair in Colorectal Surgery
See a complete list of our expert physicians.