Anatomic and Clinical Pathology Residency
We are an ACGME-accredited program that provides a strong foundation in anatomic and clinical pathology. Our mission is to:
Provide an outstanding education in all aspects of pathology
Prepare residents to successfully pass the American Board of Pathology exams (100 percent pass rate for more than five years)
Support residents in securing fellowships in their chosen subspecialties at prestigious institutions throughout the nation
Enable residents to practice in the setting of their choice
The Department of Pathology and Laboratory Medicine is committed to resident education with subspecialty training rotations providing faculty subspecialization with strength in anatomic and clinical pathology, sophisticated research programs, and the most advanced instrumentation. The Department runs a centralized service providing total laboratory support to the hospital, and has a robust outreach program in anatomic and clinical pathology. The program provides ample resources, including a generous annual educational stipend and support for clinical and translational research.
Residents gain experience in all facets of pathology, as well as specialized training in current therapeutic modalities.
Learn more about the rigorous Anatomic and Clinical Pathology Residency application process, view application instructions, and read through our FAQs.
---
The Pathology Physician-Scientist Training Program (PSTP) is designed for the MD-PhD or MD graduate who has achieved significant accomplishment in research and demonstrated commitment to pursuing a career combining the clinical practice of pathology with basic or translational science investigation.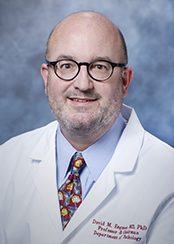 Welcome From Department Chair
Training the next generation of pathologists, scientists and medical technologists is a core mission of our department, and we have developed outstanding residency, fellowship, and graduate programs to support this mission. We offer both Anatomic and Clinical Pathology Residency training and Pathologist Scientist training—both emphasize development of diagnostic skills, significant (AP/CP) to extensive (PSTP) research training, with quality improvement and lab management experience.
Residents and fellows participate fully in the life of the department, including attendance at faculty meetings, mentoring of junior trainees, resident, fellow and faculty recruitment and department administration.
Our graduates are extremely successful and in recent years have gone onto fellowship and faculty positions at Johns Hopkins, Memorial Sloan Kettering, Yale, UCSF, Duke, NIH and UCLA, among other fine institutions.
---
David M. Engman, MD, PhD
Chair, Pathology & Laboratory Medicine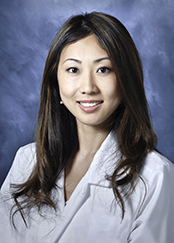 Welcome From the Residency Program Director
It is an exciting time to enter the field of pathology. As gatekeepers of the clinical laboratories, pathologists are playing an increasingly important role in providing high quality, cost-effective healthcare. New technologies and laboratory tests that provide diagnostic, prognostic and therapeutic information are emerging rapidly, and our role as the "doctor's doctor" — communicating clearly, educating and providing consultation — has never been more vital.
The Anatomic and Clinical Pathology Residency is one of more than 50 specialty and subspecialty training programs at Cedars-Sinai. Our goal is to train excellent pathologists so they are prepared to move their careers in any direction — from clinicians providing diagnostic pathology and clinical consultation, to academicians enhancing medical knowledge, and medical examiners contributing pathology expertise to the public.
We are very excited that you are interested in our residency training program. We hope you will join our department at Cedars-Sinai.
---
Sumire Kitahara, MD
Director, Anatomic and Clinical Pathology Residency
Associate Director, Hematopathology Fellowship

We are proud to name so many esteemed physicians and highly regarded researchers, all representing nearly every major medical discipline, as members of the Pathology and Laboratory Medicine Residency training program leadership and faculty.
Our current and past residents are helping to shape the future of the pathology and laboratory medicine department through their commitment to patient care and unparalleled research.
---
Residents have access to some of the best-equipped clinical and research facilities in the world.
Have Questions or Need Help?
If you have questions or would like to learn more about the Anatomic and Clinical Pathology Residency Program at Cedars-Sinai, please call or send us a message.
Department of Pathology and Laboratory Medicine
8700 Beverly Blvd., Room 8709
Los Angeles, CA 90048-1804