Emphasizing injury prevention and top-notch medical care, Team HEAL aims to provide underserved high school athletes with needed resources to pursue sports safely. At the heart of the 25-year-old program is its mission of Helping Enrich Athletes' Lives (HEAL).

Team HEAL in the Community
Team HEAL Services
Team HEAL is focused on preventing sports injuries and concussions through education, training and care. Also designed to foster life skills and prepare young people for the future, we offer mentorship, academic support, college scholarships and career development.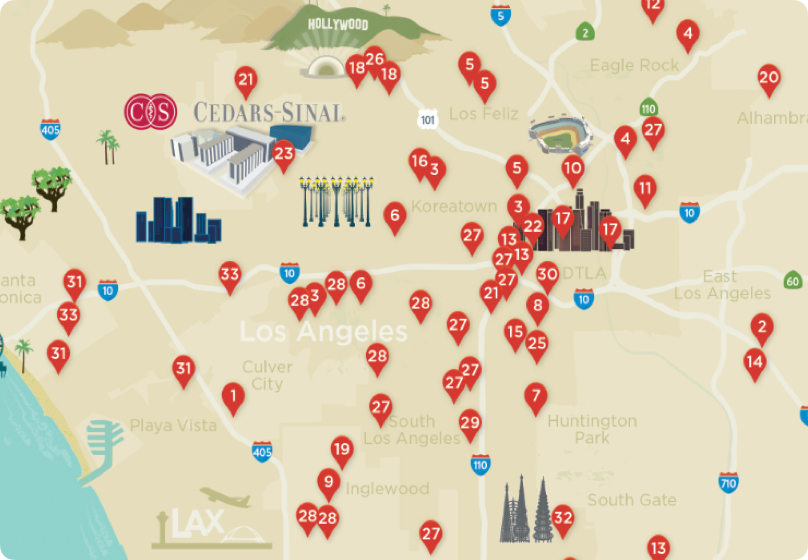 See Where We Work
The 6 Community programs at Cedars-Sinai, including Team HEAL, cover a wide range of Los Angeles neighborhoods, serving diverse communities of all ages.