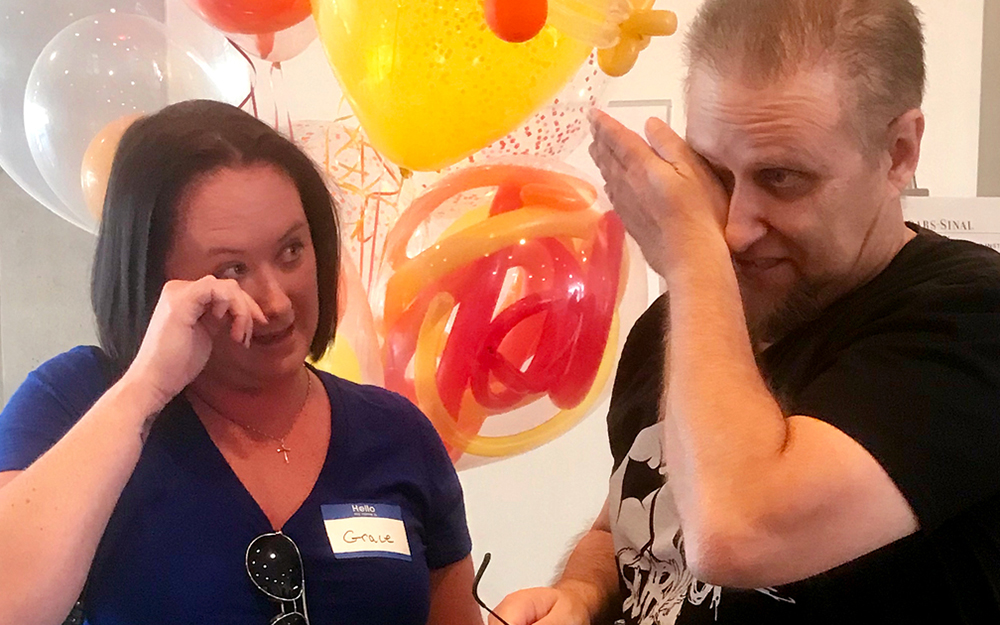 In 2015, Darin Eisenhut received a life-saving bone marrow transplant at Cedars-Sinai. He had the privilege of thanking his donor in-person just a year later.
Cedars-Sinai Blog / Mar 07, 2018
The Randles use music, laughter, and celebration in their fight against Áine's leukemia. Read their tips for other families facing childhood cancers.
Cedars-Sinai Blog / Sep 13, 2017
6-year-old leukemia patient and Dodgers fan Elysa had the thrill of a lifetime when she attended her first Dodgers game.
Cedars-Sinai Blog / Jul 30, 2017